Story of Vietnam Ginger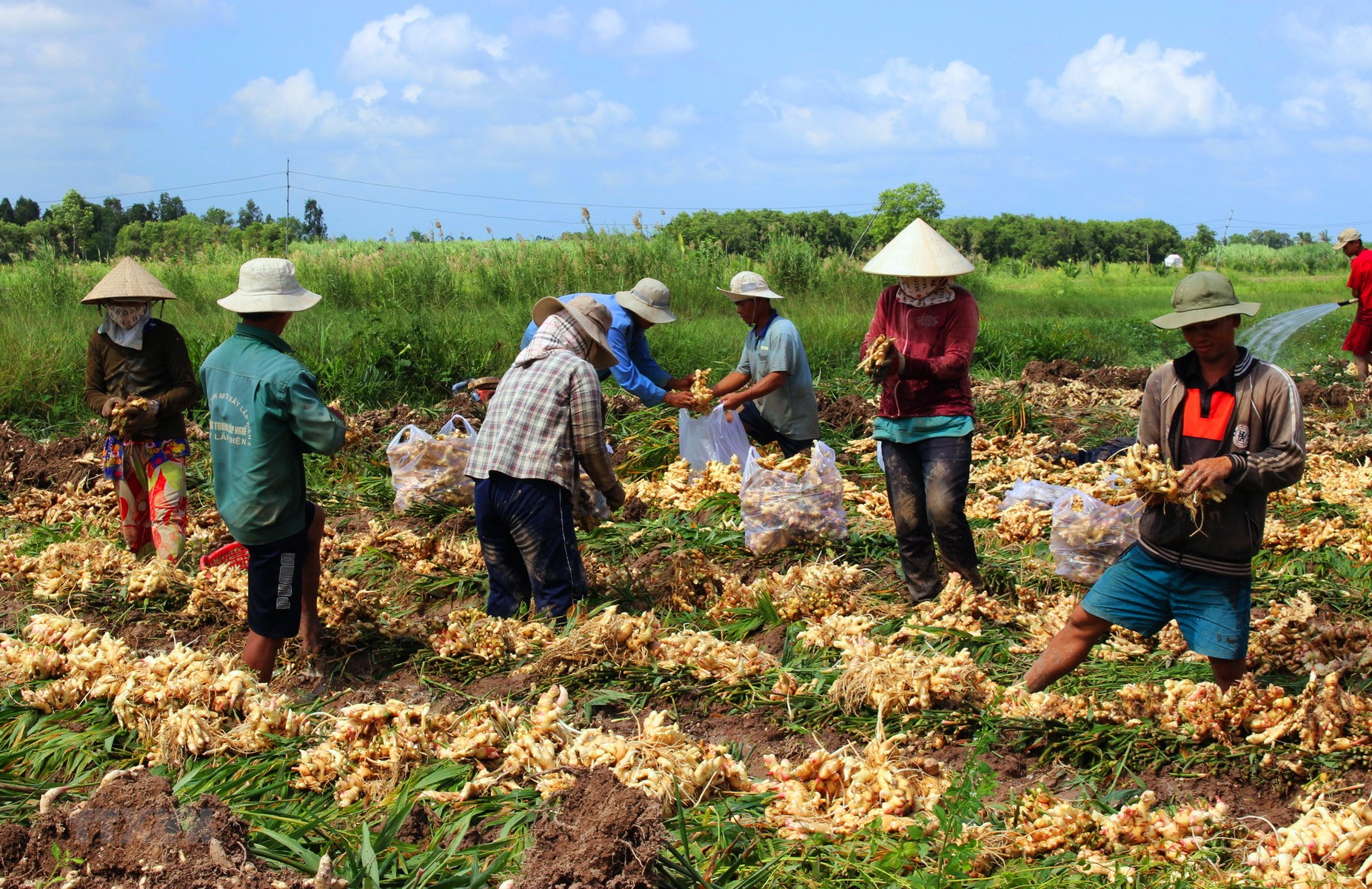 Ginger Essential Oil or Ginger Root Oil is derived from the root of the Zingiber officinale herb, better known as Ginger, which is named after the Greek word "zingiberis" meaning "horn shaped." This flowering perennial belongs to the plant family that includes Turmeric and Cardamom and is native to the Vietnam & south of China; however, its growth has spread to other parts of Asia, West Africa, Europe, and the Caribbean.
For thousands of years, Ginger Root has been used in folk medicine for its ability to soothe inflammation, fevers, colds, respiratory discomforts, nausea, menstrual complaints, upset stomachs, arthritis, and rheumatism. It has also traditionally been used as an anti-microbial food preservative that prevents the growth of harmful bacteria, and it has been used as a spice for its flavoring and digestive properties. In Ayurvedic medicine, Ginger Oil has traditionally been believed to soothe emotional difficulties such as nervousness, sadness, low self-confidence, and a lack of enthusiasm.
The health benefits of Ginger Oil are the same as that of the herb from which it originates, with the oil even being considered to be more beneficial due to its higher Gingerol content, a constituent that is mostly reputable for its antioxidant and anti-inflammatory properties. With a warm, sweet, woody, and spicy scent that has an energizing effect, especially when used in aromatherapy, Ginger Oil has earned the nickname "The Oil of Empowerment" for the feeling of confidence that it is known to inspire.